Custom Cornhole
Custom Boards + Ready Made Designs
Custom Cornhole in Houston, TX
If you are in the event industry you know it can be a challenge to get attention at large conferences and meetings. There are so many things for people to do and they are trying their best to network. But one of the common denomonaters we have seen is that everyone will slow down and stop for two things: free food and games. If you are looking for custom cornhole we can help.
Whether you need games for an conference, wedding or party we can help get the right look on great custom and pre-designed sets, and then ship them to you! We can even customize cornhole bags too.
Custom Cornhole Examples
These are examples of our latest work. We can make almost any design happen, if you have art ready we can take that, or you can send us logos or an idea and we can bring it to life. Note we do not do sports teams.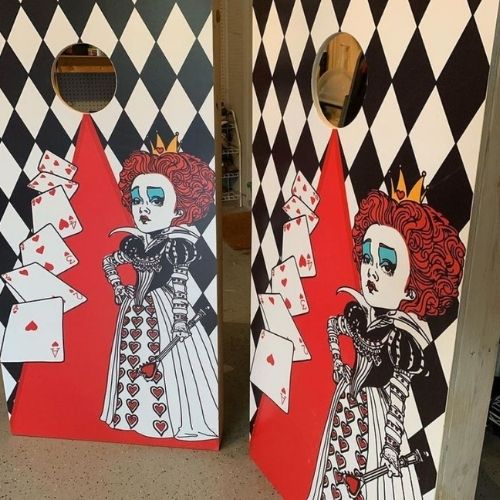 Pre-Designed Cornhole Examples
If you like any of the designs below they will not add a design fee and can be to you a little sooner. If you are interested send us an email at [email protected]